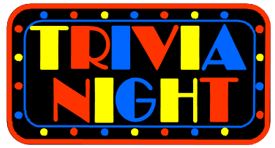 SPACE IS RUNNING OUT - Register ASAP! The
3rd Annual L
HNE Trivia Night will take place at the Norfolk Armory at 6:00 P.M. on Saturday, January 20th. Food, fun and fellowship provided - cash bar available.
Play 10 r
o
u
nds of 10 questions with cash p

ayout for 1st an
d
2nd place teams. Entry fee is $20 per person or $160 per team. To register, click here to fill out an online form and
then
pay at the door. Don't miss out - limited to first 25
registered teams. Come support the students and Christian education!


It's not just the trivia night, the Booster Club does so much more to provide a BOOST!
Over $40,000 was raised last year and awarded to different groups: The musical, basketball, band, track & field, technology upgrades, beef blast auction, girls soccer, mock trial, speech, post prom, volleyball, state tournament transportation and housing, dance team, Lutheran schools week, Hall of Faith, staff appreciation, vehicles and transportation, student devotion groups, national conventions, uniforms and costumes, Nebraska leadership seminars, summer camps, hospitality rooms, one acts, dramas, college scholarships, football, choir, trap shooting, praise band, chess club and much more!
Can't make the Trivia Night? Why not make a donation to the Boosters and get entered to win a cool prize!?

Tickets are $20 each or six for $100 and can be purchased through the office - call or stop by, or through the mail - just send a check with the memo: Donation Drawing, and the ticket stubs will be mailed back to you.

Three winners will be drawn on February 6, 2018. This Sun 'n' Fun Drawing will have three winners drawn at a home basketball game on February 6 - 3) Two Aruba 8 Kayaks, 2) Two Trek FX 27-speed bikes and 1) a 2017 Can-AM 5AHA ATV off-road four wheeler. Let's make this a big benefit for the students!

Daily Announcements

Students and Parents

Eagle's Eye Newsletter