We have now begun our 21st year of school offering a Christ-centered education to students in northeast Nebraska. The enrollment this year has grown to 118 students, and we hope to see this trend continue in the coming years. LHNE is an excellent school, and we are actively seeking more families to share in the benefits and opportunities we provide. If you are an interested parent, now is the time to ask questions! Through many generous donors, LHNE is able to provide financial aid to families who qualify, making it affordable for everyone!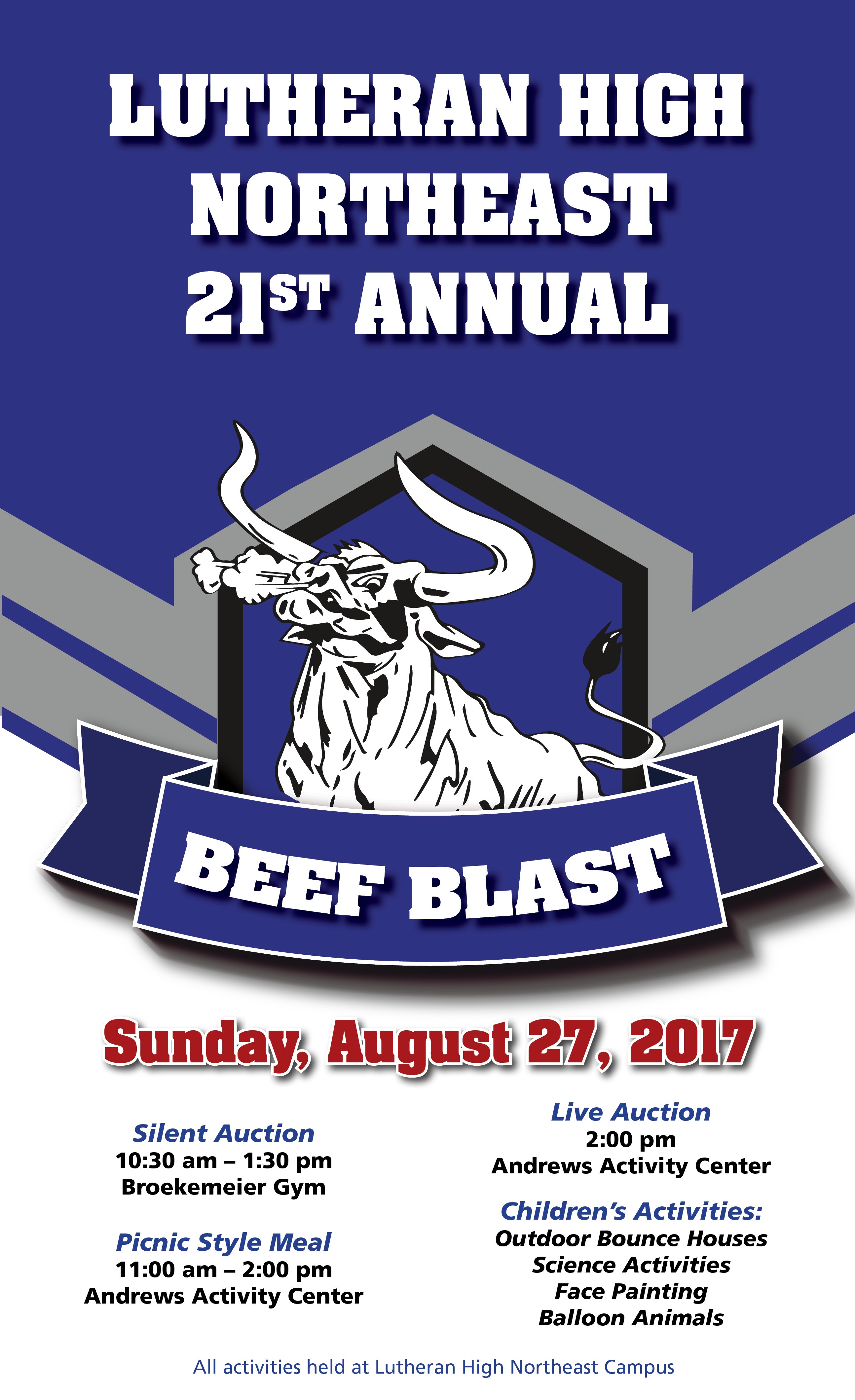 Beef Blast was a Tremendous Success! Sunday, August 27th was a wonderful day - great weather, an incredible turnout, and a highly successful event! Over 900 people came through for the meal, and the gyms were packed for the silent and live auctions. Kids enjoyed the bouncy houses, face painting, balloons and science experiments, while parents placed bids on their favorite items.

Many thanks to the Beef Blast Committee for all of the many hours spent planning and gathering items - the day could not have gone any smoother! We also thank the businesses who donated items and services for the auctions - your gifts helped raise money for this important ministry in northeast Nebraska!

The dust hasn't completely settled yet, but so far, the amount raised is around $115,000! The special 'Gift from the Heart' item on the live auction raised around $42,000, which will be used to purchase many different items to benefit the students of LHNE!

Many, many thanks to all who helped out with this event. It is wonderful to see what can be done with so many hands doing the lifting! To God be the Glory!




Daily Announcements

Students and Parents

Eagle's Eye Newsletter