Why LHNE? Most of the benefits are difficult to convey with numbers, but are better understood when they are experienced first-hand: The friendly atmosphere, the caring and safe environment, the teachers who are devoted to students, and most importantly, being centered on Christ. It is certainly a great place to grow, and we want to invite you to be a part of something great.....just listen to our current students share their experiences in the new iBelong video posted above...you belong at LHNE!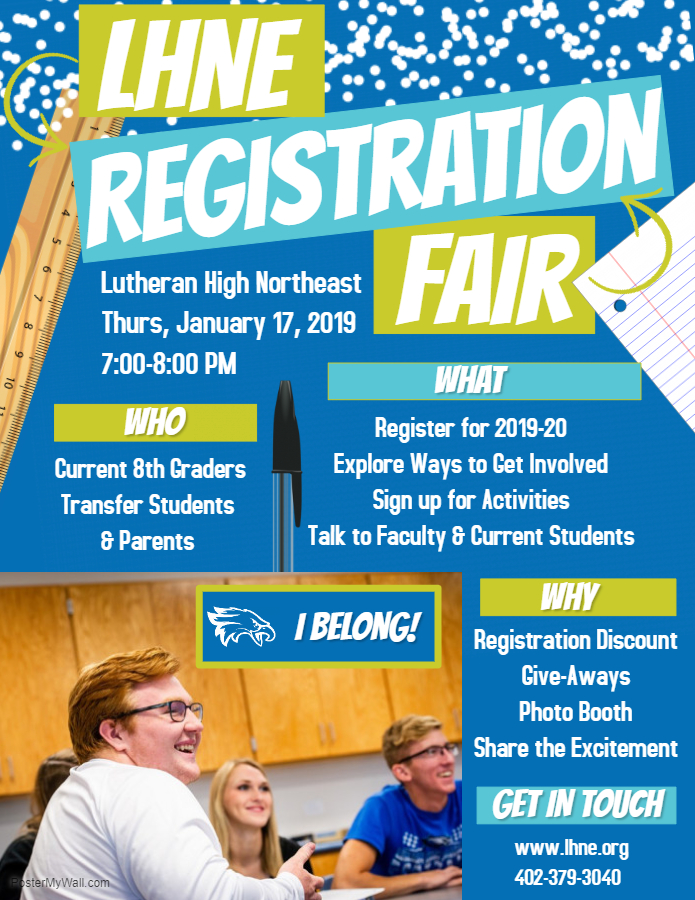 Mark your calendars now for our first LHNE Registration Fair. If you have an 8th grader registering to be a student at Lutheran High Northeast as a freshman next year or a current high school student registering as a transfer student in the fall of 2019, join us at our registration fair. You will complete registration forms, talk to current LHNE staff and students, explore the fun activities that students can participate in at LHNE, sign up for activities you are interested in, receive a registration fee discount, free gift for all newly registered students, and more. Thursday, January 17, 2019, 7:00-8:00 PM.
LHNE has financial aid for families who qualify... we will make it affordable for you! Call to make an appointment for your 8th grade son/daughter to shadow an LHNE student any day of your choosing. We would love to sit down and talk!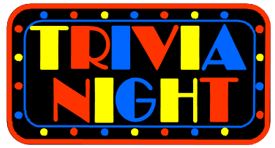 MOVED TO A NEW DATE -
The 4th Annual Triv
ia Night is now Saturday, February 16

at
6:00 P.M. NEW this year - a LHNE alumni competition! Click on the image at right to see the details and register...

Daily Announcements

Students and Parents

Eagle's Eye Newsletter